Making your Travel Goals a Reality
Welcome to the start of 2023! Last year, I officially launched in July and was blown away by all the love and support! This year, I can't wait to push the boundaries further and continue to design trips of a lifetime. You can look forward to weekend getaway ideas, National Park introductory guides, and maybe a guest post on the blog.
With the "New Year, New Me" vibes in the air, I thought I would start fresh and discuss goal setting and how I make my travel goals a reality. Now I won't claim to be an expert, and while there are certainly 10,000 ways to do this, here are some of the best practices that work for me. I hope you can find one-two that works for you.


---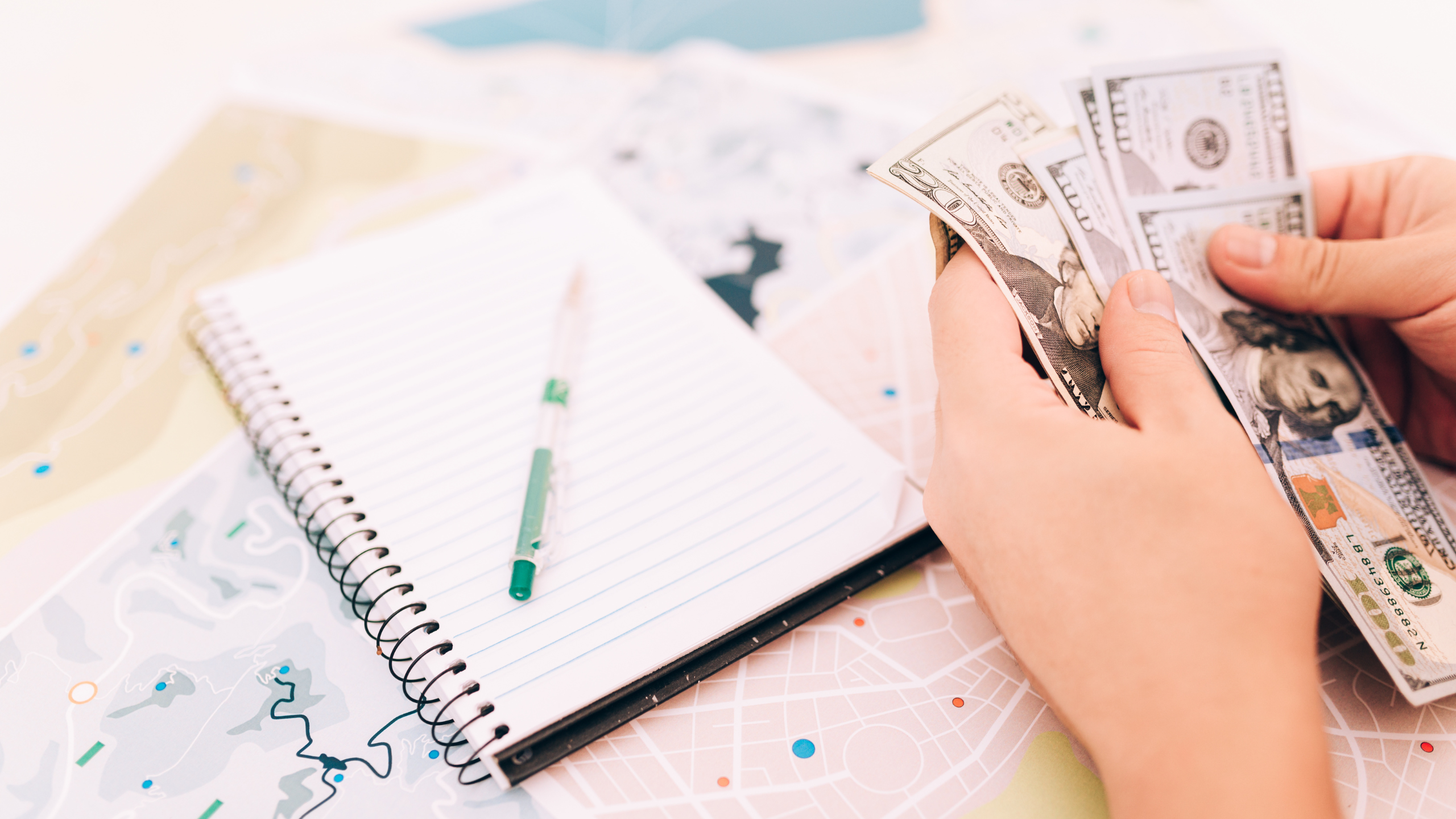 Your Budget
I'm not talking about your travel budget once you get there. I'm talking about the day-to-day, month-to-month budget that no one ever wants to mention. If you don't have a budget, I recommend tracking each purchase you make for around three months. Tracking will allow you to see what your typical expenses are. From there, you can see how much those fancy coffee drinks add up or when you might not need that third television show provider. We recently broke up with Hulu and Disney+ because we never watched them, so why pay? Their bundle price is $12.99 a month: multiply that by 12, and you get $155.88! That quickly can get you a night's accommodations for a weekend getaway.
Paid Time Off
Speaking of weekend getaways- take advantage of paid holidays! We (my husband and I) travel on most holidays, and our family doesn't plan things. We know that on labor day, there will sometimes be a picnic, but not much else is happening, so we make a personal travel goal to get away for a long weekend every year then. Using the holidays allows us to save our limited PTO for future trips.


---


Side Hustles
As a worker bee, this helped me go above and beyond for a few years. It can be draining, and yes, it can be overwhelming even to think, "where could I squeeze that in?" The picture below is a 24-hour clock. My challenge is to print it out and color it in your average day. Start with the time you sleep and work, then move forward with other activities you know you can count on. Is your clock complete? Check your average time spent on your phone (settings-screen time-boom) and work from there. Even if it is an hour or two a week, side hustles can be a great way to earn some extra cash for dinners in France or gelatos in Italy. Some personal favorites my husband and I have done throughout the years include Uber/Lift driving, Wag (dog walking- perfect for the 1-2 hour a week people or last-minute free time), Babysitting, and selling personal crafts and products.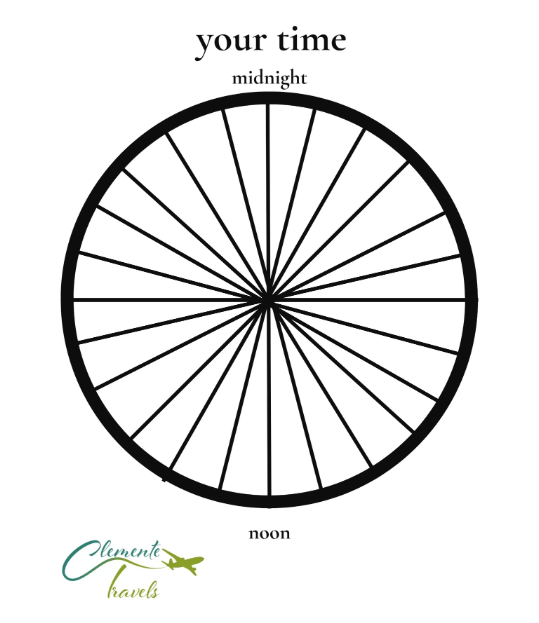 Holding Yourself Accountable
When I stumbled upon this tip, we quickly used it. Our first apartment was plastered with thermometers, but hey, that got me to Italy, France, and Germany! With these, I suggest doing what works best for you.
Vision Boards
I've prepared some travel vision boards for you to save and use- you'll find them at the end of this post. They show you what you are working towards! Every day I log onto my laptop, so I envision hitting those goals at least 365 times a year.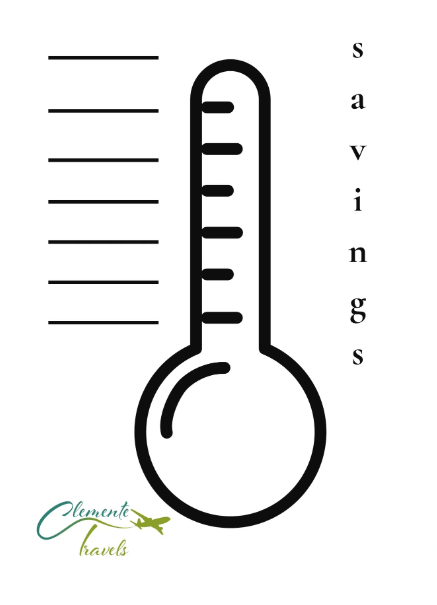 Do you still feel those "New Year, New Me" vibes I mentioned earlier? Has this inspired you to dream big? Goal setting can be daunting, so know that while any travel goal is possible, some might just be a little harder to accomplish than others, and that's okay. Sharing your goals is another great way to be held accountable. I hope one-two of these practices resonates with you and you can make those travel goals a reality. I'll be here ready to design that dream trip and work with you whenever you are ready! Lastly, I've created the activities posted for you to save and use, so please do! If you'd like them sent directly to your inbox, I am happy to help. If you use them, share them on social media and tag @clemenetravels! I can't wait to see where your travel goals take you in 2023 and beyond.
Happy Travels, Hannah
P.S. Are you ready to start designing your next dream adventure? Book your complimentary 1:1 consultation!
We'd love to hear your travel goals! Share in the comments!


About the Author:
The "Travel Bug" hit me early, when I joined the Irish Dancing community at the age of five. Upon graduating college, I quickly set out for my first European Adventure, and from there, I was obsessed.
For me, travel is a way to connect my passions and see them in a new light. For my Clemente Travels clients, I can quickly assess their needs and understand individual motivations - ensuring every trip I plan is individualized and meaningful.
Whether you need a curated and custom itinerary for a trip overseas or a quick weekend getaway in the countryside, I am dedicated to ensuring you experience exactly what you want!
This article was originally published Jan 6, 2023 via Clemente Travels Blog.
---

TRAVEL VISION BOARDS: