Planning and Attending a Destination Wedding
Do you dream of getting married on the beach in the middle of the Caribbean, or perhaps at a castle in Ireland or in the middle of an Italian vineyard? The prospect of tying the knot in an exotic location, surrounded by loved ones, is indeed romantic. However, it requires meticulous planning and a deep understanding of both travel and wedding logistics. This article will help guide you in planning your ideal destination wedding, ensuring a seamless, unforgettable experience.
Choosing the Perfect Destination: The Heart of Your Celebration
The first step in your exciting journey is choosing your dream wedding destination. This choice forms the backdrop of your celebration and the starting point for all further planning. Whether you're envisioning a tranquil beachfront ceremony, a majestic European castle setting, or a rustic mountainside retreat, your destination should resonate with your wedding vision and personal preferences.

It's essential to consider practical aspects such as travel logistics for your guests, including flight times, visa requirements, and affordability. Additionally, elements such as local wedding customs, prevailing weather patterns, and the availability of wedding vendors should factor into your decision. To get started, we recommend reaching out to a travel advisor who can provide tailored advice and extensive knowledge of global destinations to ensure your dream location perfectly complements your wedding vision.
Understanding Legalities: Ensuring Your Union is Recognized
Following the selection of your dream location, it's crucial to acquaint yourself with the local marriage laws. Some countries stipulate a specific residency period before the wedding, while others necessitate particular documentation. Research global marriage laws, or reach out to an expert, to ensure your marriage is legally recognized both in your destination of choice and your home country.


---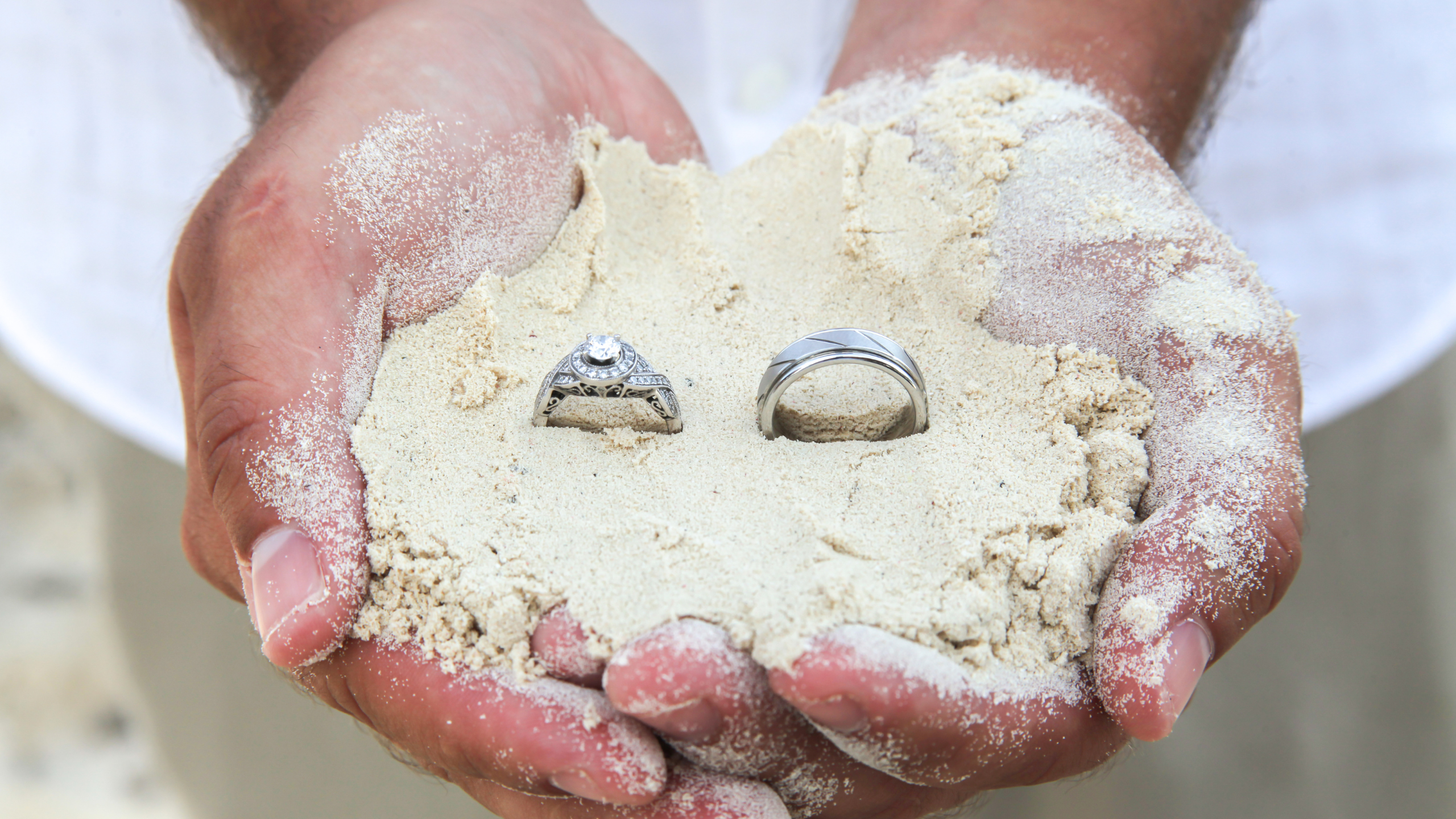 ---

Site Visits and Vendor Selection: Bringing Your Vision to Life

If possible, we strongly recommend conducting a site visit. This opportunity allows you to assess potential venues firsthand, interact with local wedding vendors, and gain a tangible feel for the destination. If circumstances prevent a site visit, arrange virtual tours and facilitate discussions with vendors via email or zoom.
Managing Guest Logistics: Crafting an Unforgettable Experience
A wedding is a celebration not just for the couple, but for all attendees. As such, coordinating travel arrangements and accommodations for your guests is a key aspect of destination wedding planning. A travel agent will be able to help you secure group travel rates, arrange airport transfers, and recommend activities for guests during their downtime. Be sure to take the time to consider these logistics to ensure your loved ones can relish a mini-vacation while partaking in your joyous occasion.
Creating a Wedding Timeline: Orchestrating Seamless Festivities
Unlike traditional weddings, destination weddings typically span several days, comprising various events from welcome cocktails to farewell brunches. Consider activities for your guests before and after your wedding celebrations. Try to devise a timeline that keeps your guests entertained without feeling overwhelmed, enabling them to fully appreciate the grandeur of your wedding and the allure of the destination.
Planning for the Unexpected: Preparing for All Contingencies
Despite the most thorough planning, unforeseen issues may arise. Inclement weather, travel delays, and other unexpected occurrences can disrupt plans. Be sure to develop contingency plans and secure travel insurance covering trip cancellations or delays, providing peace of mind as your special day approaches.


---





---

Attending a Destination Wedding as a Guest: Embrace the Experience
As a guest at a destination wedding, you'll have the unique opportunity to celebrate a loved one's union while enjoying a memorable travel experience. While the wedding is the primary reason for your travel, it's also an opportunity to explore a new destination and perhaps even check off a few places on your bucket list. So, ensure you carve out some extra time to relax, soak in the surroundings, and enjoy the destination - it's a vacation as much as it is a celebration! Embrace the local culture, explore the destination during your free time, and immerse yourself in the wedding festivities — enjoy your travel time!
From a Dream to Reality: The Role of a Travel Advisor
Planning a destination wedding is a complex yet rewarding process, transforming your vision into an unforgettable shared experience. A travel advisor's role extends beyond providing travel logistics. They will guide you through each step of the planning process, offering expert advice, and ensuring a seamless, stress-free journey to your dream wedding.

Whether you're yearning for a beach wedding in Bali, a vineyard vow exchange in Tuscany, or a winter wonderland in the Canadian Rockies, a travel expert's expertise and dedication will turn your destination wedding dreams into a cherished reality. Together, you will craft a celebration that not only embodies your love story but also offers an unforgettable travel experience for you and your guests.

A destination wedding is an adventure in itself, offering an extended period of celebration rather than a single day. The experience provides a unique bonding opportunity, allowing guests to create shared memories that extend beyond the ceremony and reception. Destination weddings are not just about saying 'I do' in a beautiful setting; they're about sharing a remarkable journey with your loved ones.
Have you planned a successful destination wedding? Share your professional tips in the comments!
About the Author
Jenny Blazek lives in Westminster, MD. She's been married to her husband Lance for 28 years and has two adult sons, Walker and JJ. She owns Blazek Travels, a full-service travel agency that specializes in Land, Cruise, All-inclusive, Incentive, Group, and Corporate Travel.

When Jenny isn't planning travel, she enjoys trying new restaurants, playing golf and pickleball, and spending time with friends, family, and her Grand-dog Bubba.

This article was originally published in the Jul/Aug 2023 issue of Sass Magazine.